For quite a while Mexico had been on my bucket list. And it was time to find a destination to recharge our batteries with my lady. After some reading and comparing of a couple of spots in this huge country for our one week stop, we agreed to fly out to the Yucatan Peninsula, skipping Cancun and heading straight to Tulum in the mexican Caribean. Here we found with the Papaya Playa Project a really chill place on this beautiful planet. A small cabana right by the beach, no crowds and amazing food. There's nothing more we could have asked for. So we put our feed up for three days and did (almost) nothing – except research: where can I buy cans here? With the help of a couple of Instagram connections I was set to go and bought my cans at Pinturas Osel in Tulum. At a local gasstation I bought a styrofoam box and 5 kilograms of crushed ice trying to prevent a colorful explosion in the always superheated car.
From Tulum we started a small roadtrip to Coba and Chichen Itza, because a little bit of Mayan culture is never wrong. In Coba you can find one of the only pyramids which you are still allowed to climb up. Yes, there are quite a lot people, but on top you'll have an amazing view of the mexican jungle. Back on track we cooled ourselves down in one of the cenotes – big limestone holes in the middle of the jungle filled with water and a great chance to take a dip and escape the heat. You just have to find the right one – some are touristic and in other ones you are almost by yourself. Just do your research befor it gets too hot and bring sunscreen and insect repellent! By the way the CoquiCoqui in Coba is a great place to stop for a local lunch and also hidden from the masses of people.
Arriving at the world famous Maya ruins of Chichen Itza you'll realise really fast that this is a place for mass tourism. But if you get a hotel close by and get up a little earlier than everybody else it is quite empty, impressive and quite a huge area to wander around. You'll even be able to take some pics without tons of people in them. And don't forget to make a stop in Valladolid – here you can get a feeling for the real Mexico.
Let's not forget why we travelled here – to relaxe! This is why we took the ferry from Chiquila to Isla Holbox for our last couple of days. And I was also still looking for a nice spot to paint and get rid of my cans. During a yummie dinner at Luuma I met their DJ who gave me the tip to have a look at an empty resort close by and so I was able to check Mexico of my list. This country is definitely a spot I'd recommend to travel to, if you love food, nature, culture and the ocean.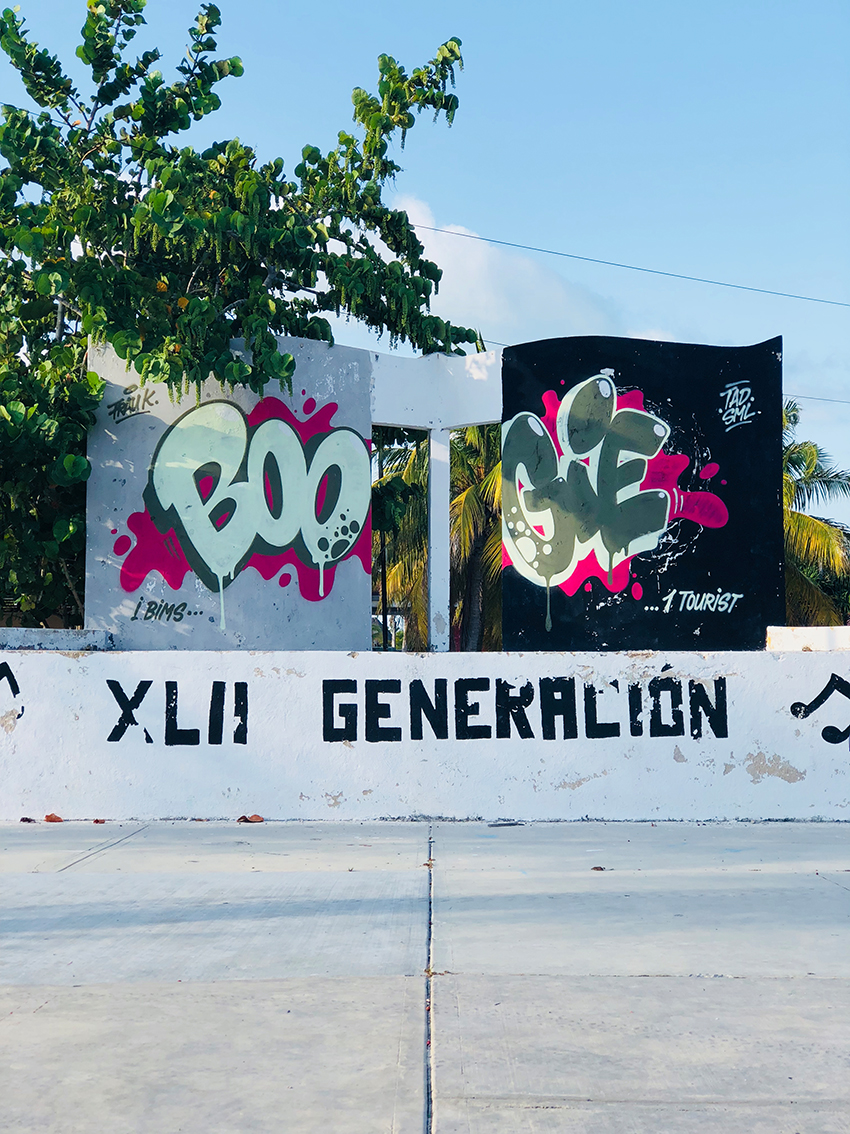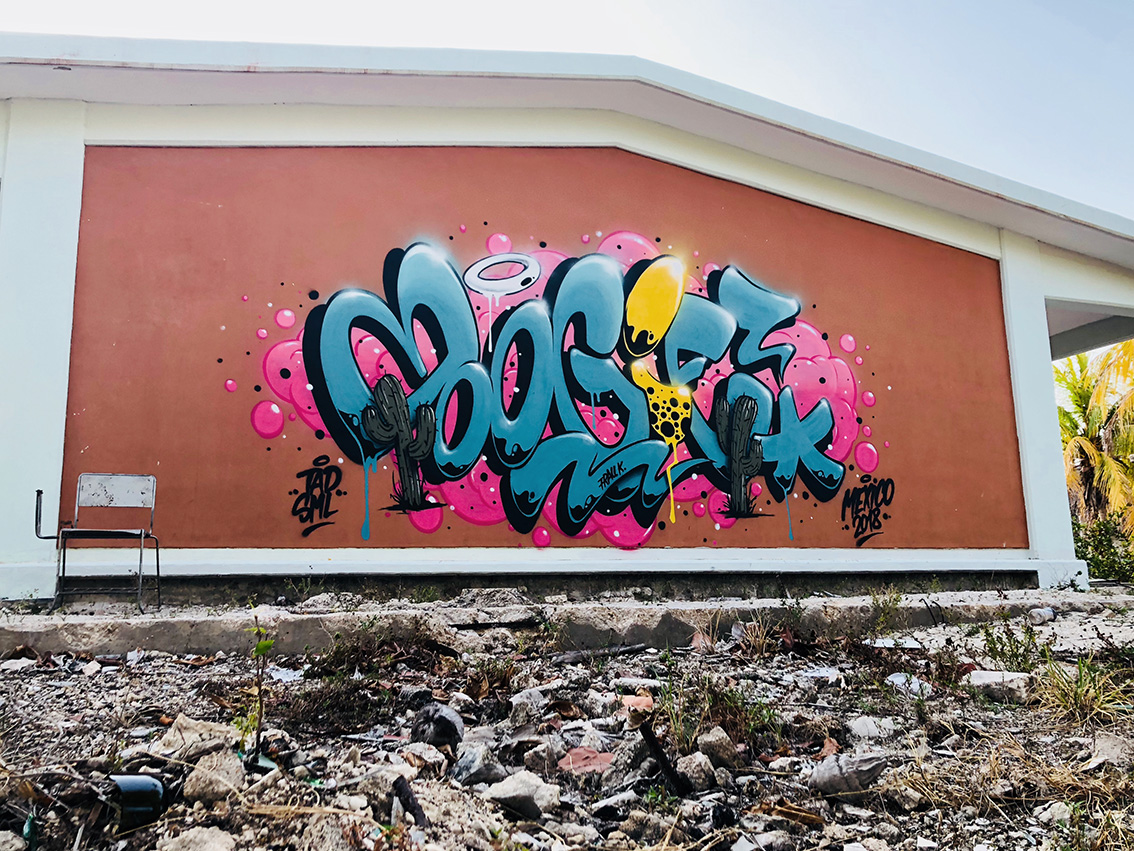 Thank you so much to the team at BURTON SNOWBOARDS for the unbeatable luggage!
Next Stop: Los Angeles/California.
In cooperation with Burton Snowboards.