There is something about L.A. that just gets me everytime. I can't exactly explain what it is – I just love this place. This is also why we decided to come to the City of Angels after having spent a relaxing time out in Mexico. This week was just flying by, cause this city just keeps me going and I just want to explore as much as possible. Talking DTLA, Silverlake, Echo Park, Long Beach or Compton – there is always something going on somewhere and a place to stop for great food.
And it seems to have become a great tradition to have a date at the Container Yard in DTLA with their amazing crew and the homies YANOE and 2SHAE to paint a wall. After some difficulties with getting everything started, we kept on painting for two days straight and finished quite a production inside the main building of TCY. Thank you to my MOLOTOW fam for the support with cans!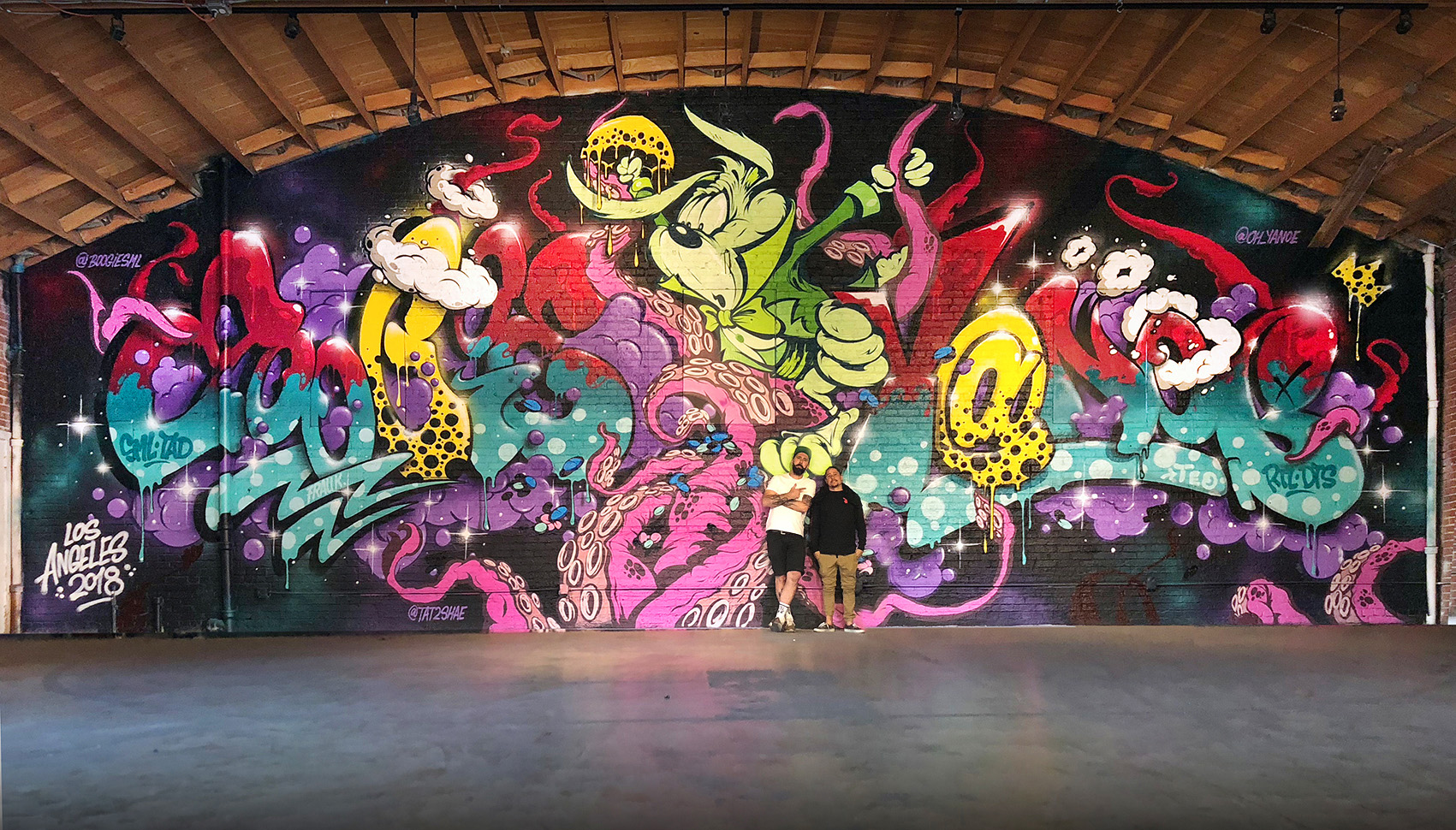 On my last day in LA I was finally able to do that helicopter flight which was a birthday gift from my lady – a 1h flight above this crazy city without getting stuck in traffic. Seems like a touristy thing to do, but it was one of the best things I did in the last couple of years. This place, this city, this state got me again – Cali Love!