During the last years Denver based COLORADO CRUSH became one of the biggest Streetart Festivals of North America and for lots of the Denver locals it became now THE top notch weekend of the year in the so called Mile High City. In the district of RiNo (River North) a lot of shops, galleries, studios, bars, cafes and craft breweries found a new home and it's almost necessary to have a painted facade to be cool enough for this area. This year around 100 international artists were invited to Denver to give the RiNo Artsdistrict a fresh layer of paint within one week and celebrate the whole happening. Let me tell you – I definitely got really excited when the invitation for this event arrived. Lots of artists from the US, but also a couple of famous international guys like INKIE, THE LONDON POLICE, CENZ or LOVEPUSHER were part of this years COLORADO CRUSH.
My man and Denver local TASTE came up with a really massive wall of 50×8 meters and we had three days to paint this beauty. So this was quite a challenge, but with great organisation, professionalism and teamwork paired with lots of enthusiasm it was tons of fun and we made it happen. And in the end we "killed" the beast.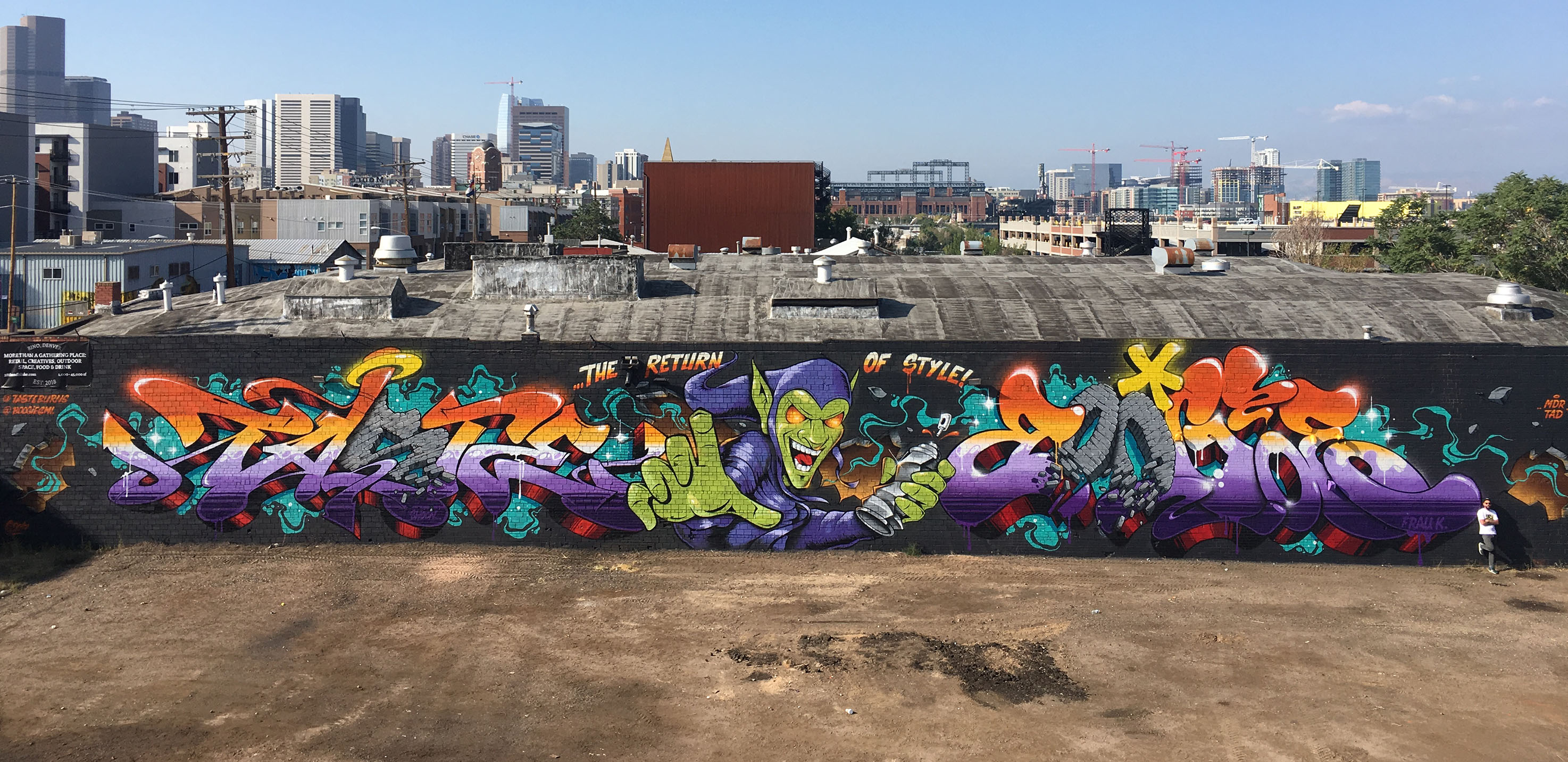 But not just graffiti made me become a huge fan of Denver. It was also the constant view of the majestic Rocky Mountains which you can see right from the city and its amazing people. On my last day TASTE and his family took me on a little sightseeing trip around town and we drove out to the Rockies – Indian Summer of there is quite awesome.
I do definitely have to thank the whole COLORADO CRUSH team around Lindsey for the invitation and such a great event. I've had the best of times. Another huge "Thank You" goes out to MOLOTOW for making our life a colorful one wherever I am.